Spoedreparatie of inspectie nodig? Een lichtstraat compleet vervangen is niet altijd nodig. Wij reperaren ook lichtstraten om lekkages en dure energierekeningen te voorkomen.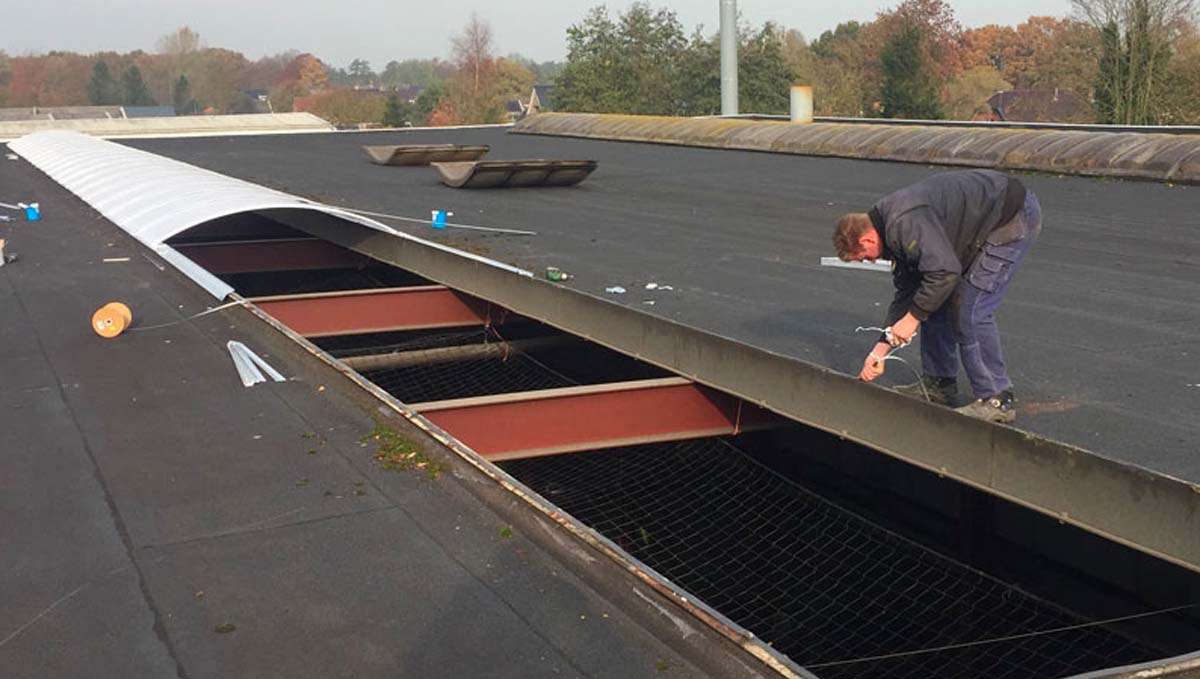 Door het soms onstuimige weer in Nederland kunnen storm en windstoten direct of indirect schade veroorzaken aan lichtstraten. In het ergste geval kan er door de schade lekkage ontstaan in een (bedrijfs)pand. Wij kunnen de ontstane schade snel en vakkundig herstellen.
Wij werken zo dat het dak zo kort mogelijk open ligt en je zo weinig mogelijk hinder hebt van de werkzaamheden. In vele gevallen is de lichtstraat binnen een dag weer voorzien van nieuwe lichtplaten. Neem gerust contact met ons op om jouw wensen en mogelijkheden te bespreken.
De nummer 1 in lichtstraat reparatie
In veel gevallen kunnen we het aluminium frame hergebruiken. De bestaande lichtplaten vervangen wij voor nieuwe en verbeterde polycarbonaat lichtplaten. Duurzaam en tegelijkertijd goed voor de portemonnee. Helder – Opaal – Warmtewerend zijn de mogelijkheden van de nieuwe meerwandige polycarbonaat kanaalplaten.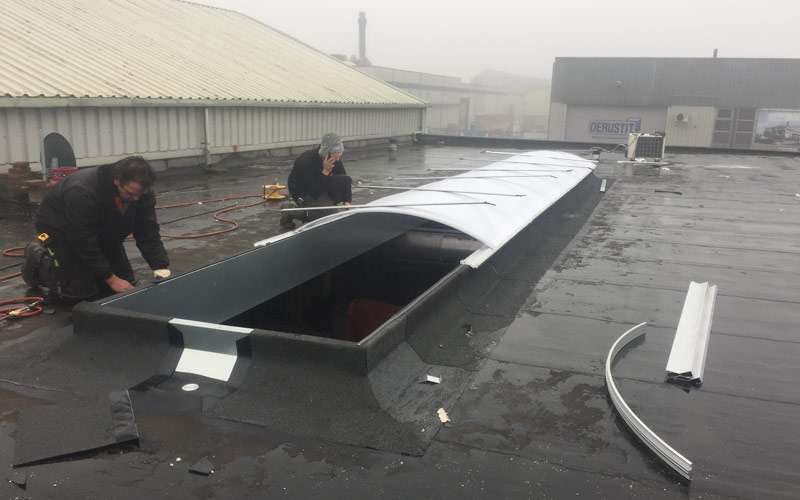 Natuurlijk daglicht creëren? Wij leveren en monteren verschillende soorten en maten lichtstraten. 

Lichtstraat niet goed meer? Wij demonteren de oude lichtstraat en plaatsen een nieuwe lichtstraat.